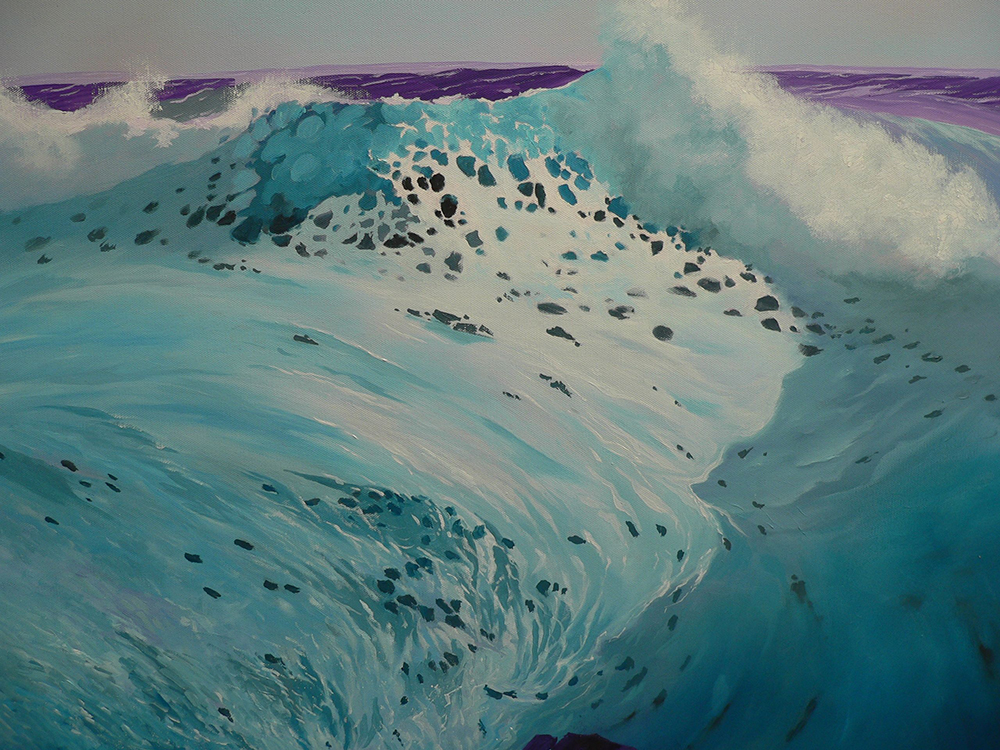 John C. Ellis was born in Fleetwood, Lancashire and now lives in Stamford, Lincolnshire. His inspiration was formulated through his profession in Architecture with the preparation of renderings and visuals, which progressed with his vision of light, colour and movement that are expressed in John's paintings of the sea and of landscapes. Living on Anglesey in North Wales for ten years enhanced his love of the sea which is captured in his seascapes, wave movement and atmospheric changes.
His style shows a dramatic effect by initially building up and blending layers of light, bright tones against dark giving a luminous effect, and then finishing with a volatile impasto style that gives movement to his pieces. His work is done on canvas and ranges in size with some works on a combination of multiple canvases.
Whilst specialising in seascapes and landscapes, works also include a variety of subjects from his travels and experiences. All of his time is devoted to painting, having gained several awards and recognition through exhibitions and commissions.
Need any help?
If you have an interest in particular type of artwork or you're struggling to find the ideal artwork,
please get in touch