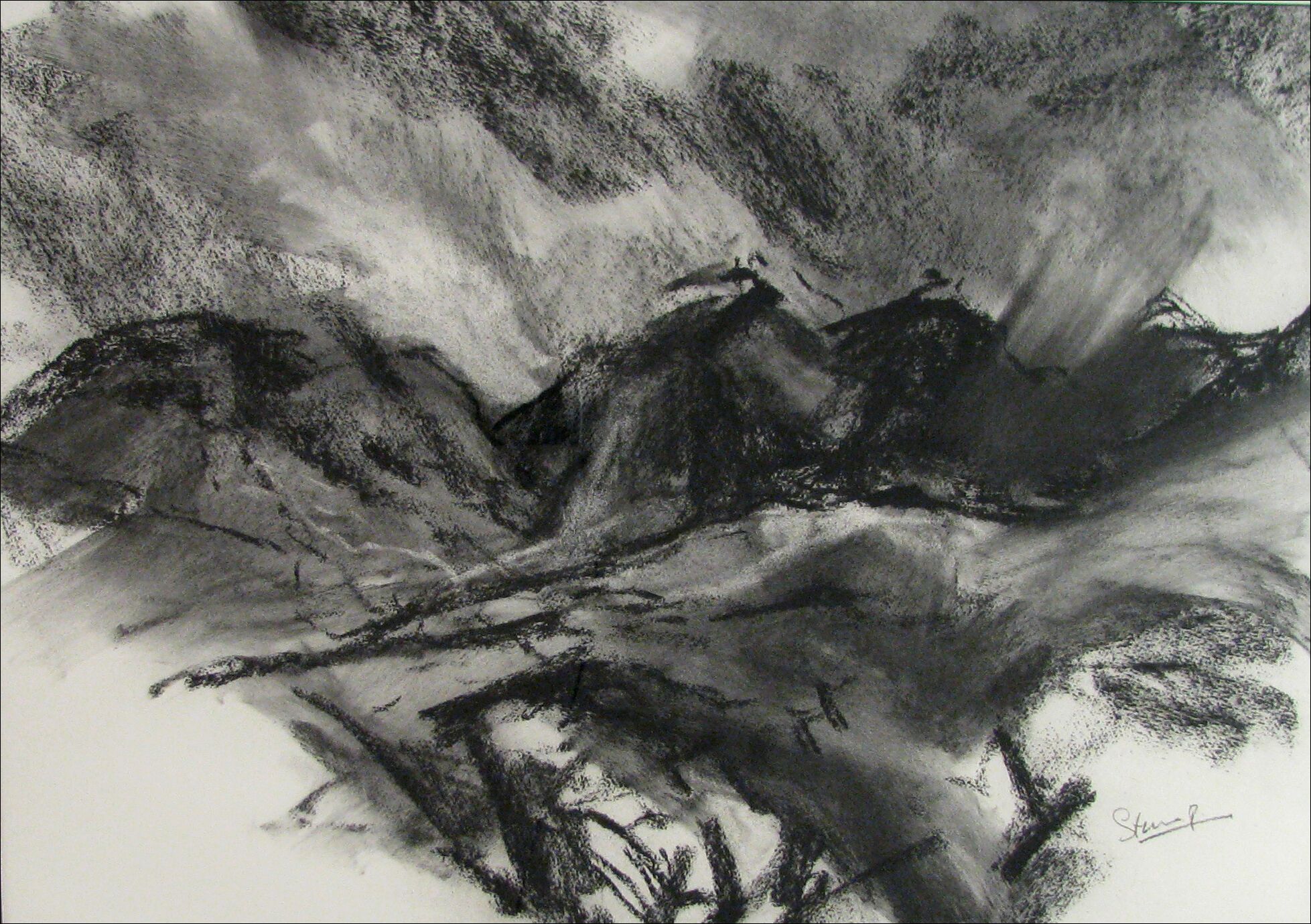 It is a pleasure to exhibit here again in the Gallery, Stamford. I have selected a range of work, some similar to the last exhibition, others are new and of different subjects.
I continue to explore large, structural subjects such as Peterborough Cathedral and the buildings of New York. Although these subjects are still my preferred choice, I always try to move forward with my work; I have become very aware of the reality of the space around and even in front of the subject. This is as well as the subject itself of course, and the conflict in showing both mass and space creates a dramatic tension that I hope you can see and that you enjoy the results.
My most recent series of work is from a visit to the Isle of Skye. If you have ever visited, you will know what a truly magnificent place it is. Dramatic and otherworldly; the landscape alters as the sky, the weather and the light changes as you observe it. Working in front of these mountains is daunting, but also a privilege. The midges, however, are a real pain!
The Cuillin are the most dramatic mountains forming a ridge along the southern area of the Island, whist the Quiraing is a strange outcrop of rocks on a spectacular scale. Loch Coruisk is the only freshwater loch on the Island that can only be reached on foot or by boat. Each of these places, and many more, create a new opportunity for drawing whichever way you look.
View Mick Stump's website here...
Need any help?
If you have an interest in particular type of artwork or you're struggling to find the ideal artwork,
please get in touch