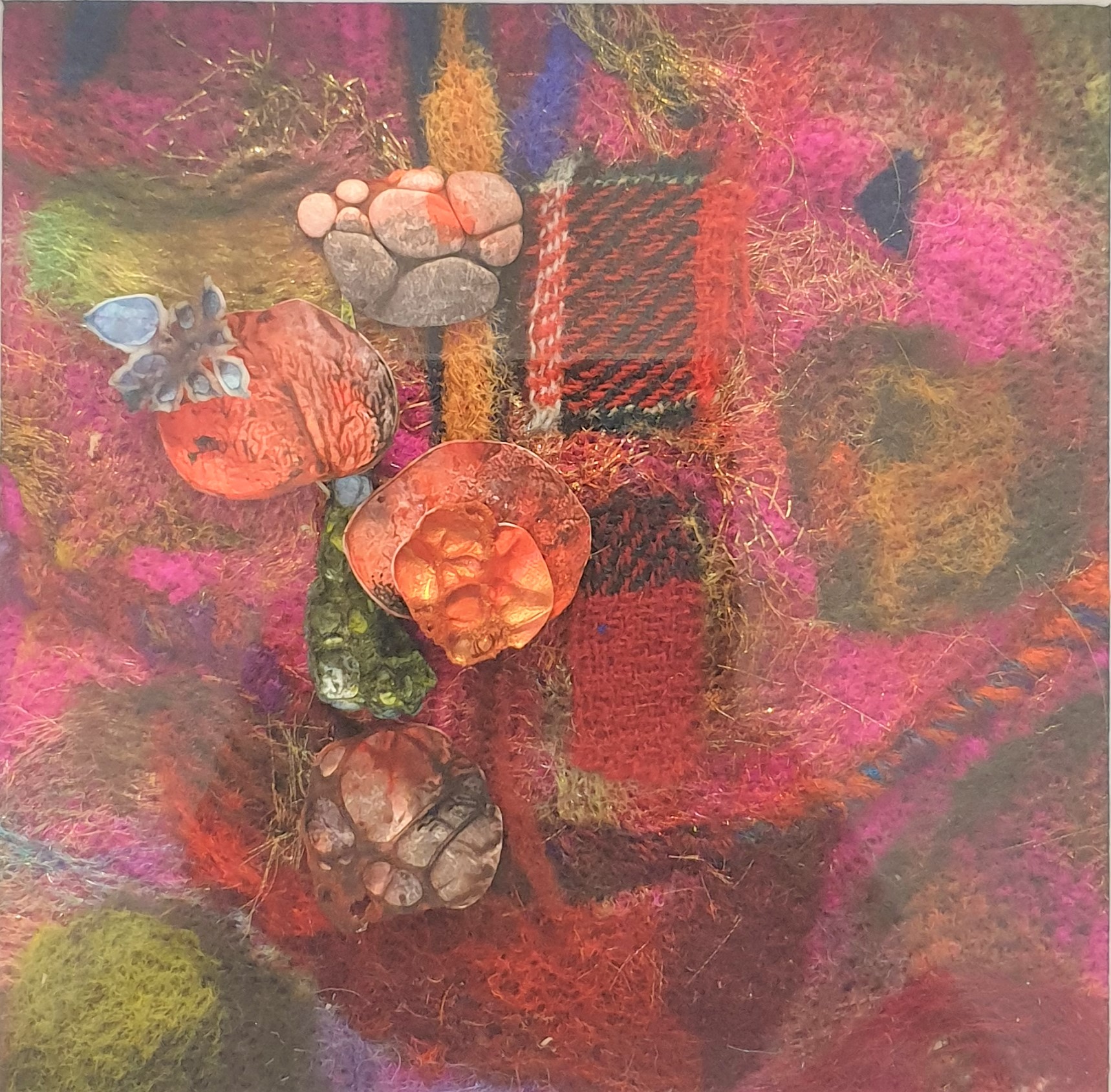 I started my art career at Ealing School of Art,completing a three year degree course in fashion design.This is when my interest in textiles began.

Shortly after this period I travelled world wide,taking up residence in Rio de Janeiro,the Sudan and Beirut,working freelance for Pepsi-Cola in Khartoum.
On returning to UK I took up the position as chief designer at Cope Allman International.
After this came family commitments and City &Guilds in embroidery.During this period I was asked by The Embroiders Guild at Hampton Court to present contemporary beading for their portfolio.

At the present time I am working on further development of style and techniques as well as creating pieces for commission and exhibitions

My style is contemporary and three dimensional
Need any help?
If you have an interest in particular type of artwork or you're struggling to find the ideal artwork,
please get in touch