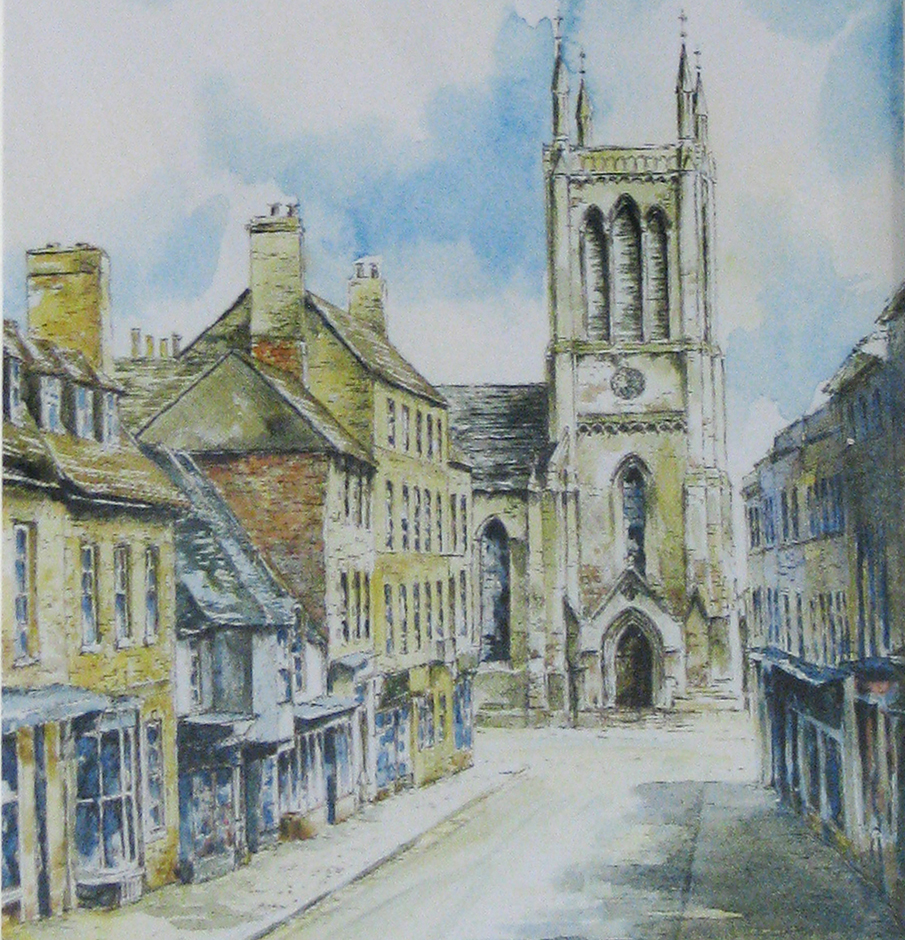 'My work is a reflection of my great love of history. I am fascinated by the inspiring beauty and grandeur of many of our old buildings, even those from humble beginnings. I have tried to capture something of that which stands the test of time'.
Born in Harrogate in 1970. Michelle moved to Stamford in 1981 to attend Stamford High School. Following her A levels, she studied for a History degree at Exeter University and went into business management. After eight years in retail and national account management, moving around from London to Glasgow, Michelle returned to Stamford to develop a change of career in illustration.
Since 1999, Michelle has indulged her life-long love of art and completed many private as well as commercial commissions, for clients such as The National Trust and The George Hotel. With her partner she has run a successful art business selling prints, cards and table mats of her original paintings at markets, art fairs and through the internet. A selection of her original paintings can currently be seen at The Stamford Gallery.
Michelle's specialist areas are landscape and architectural scenes, where the focus is on the 'line' and historical detail. Pen and ink is applied first to establish the structure and composition and then watercolour paint is used to bring life to the line drawings. Michelle currently lives in Easton-on-the-Hill with her partner Alan and daughter Aimee. Alan continues to manage the art business whilst Michelle now teaches at Stamford Junior School, part of the Stamford Endowed Schools, where she specialises in teaching Art. Recently, she has spent more time experimenting with colour and texture in a new line of watercolour and acrylic paintings.
Need any help?
If you have an interest in particular type of artwork or you're struggling to find the ideal artwork,
please get in touch