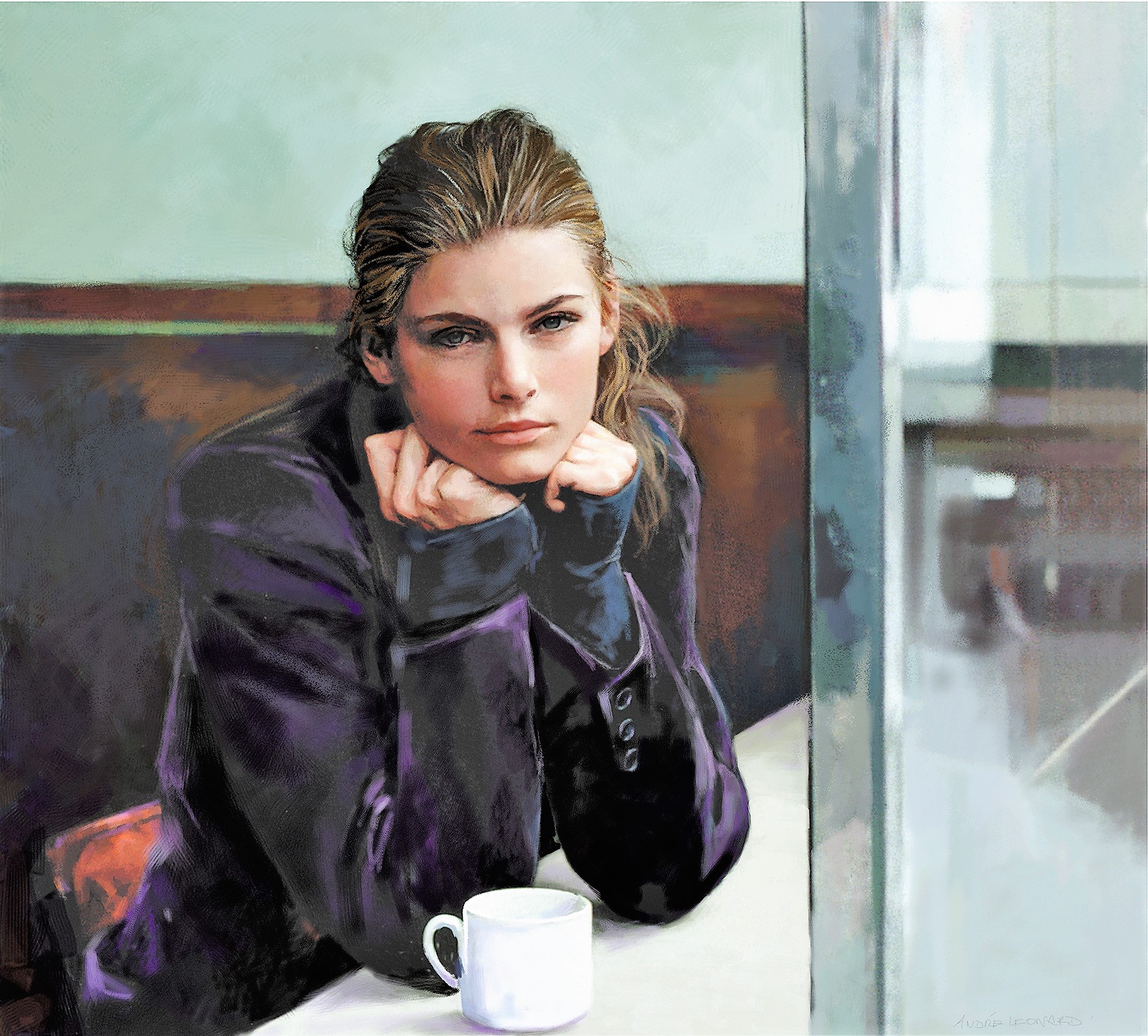 Andre Leonard was born in Rugby in 1954 and has been living and working from his studio at home in Stamford for the last 20 years as a Painter and Illustrator.
Painting and drawing has always been his first love especially working with the human figure exploring its changing forms in various lights and its ability to absorb and reflect the changing colour's around it.
He is an artist who has worked successfully as a portrait and figure painter and an illustrator in editorial, advertising and publishing for many years and has a huge body of work in print.
As a painter he likes to work in oils watercolour and pastels as well as the freedom of charcoal and pencil for more graphic work.
In illustration his work is both media and digital based though having adopted digital methods for his illustrations at an early stage in its development, it is now his preferred method of illustrating though often enhanced with real media.
He trained in painting at Camberwell before completing a BA and MA in illustration at Leicester; then apart from two and a half years as an Art Director for a Leicester advertising agency, he has worked non stop as a freelance illustrator and painter. His client list is both domestic and international including magazines such as Radio Times, Telegraph Magazine, Observer, 19, Aller magazine, Yes Magazine Australia, Hemmels Veckotidning and My Weekly as well as publishers such as Ladybird, Hodder & Stoughton, Collins and Macmillon's. His paintings and drawings are also in a number of private collections worldwide and have sometimes been used as book covers.
He has now decided to concentrate most of his time to his own paintings and drawings seeking to explore farther his lifelong interests and expand on what he has done before.
He is also accepting commissions for portrait or other work.
Need any help?
If you have an interest in particular type of artwork or you're struggling to find the ideal artwork,
please get in touch