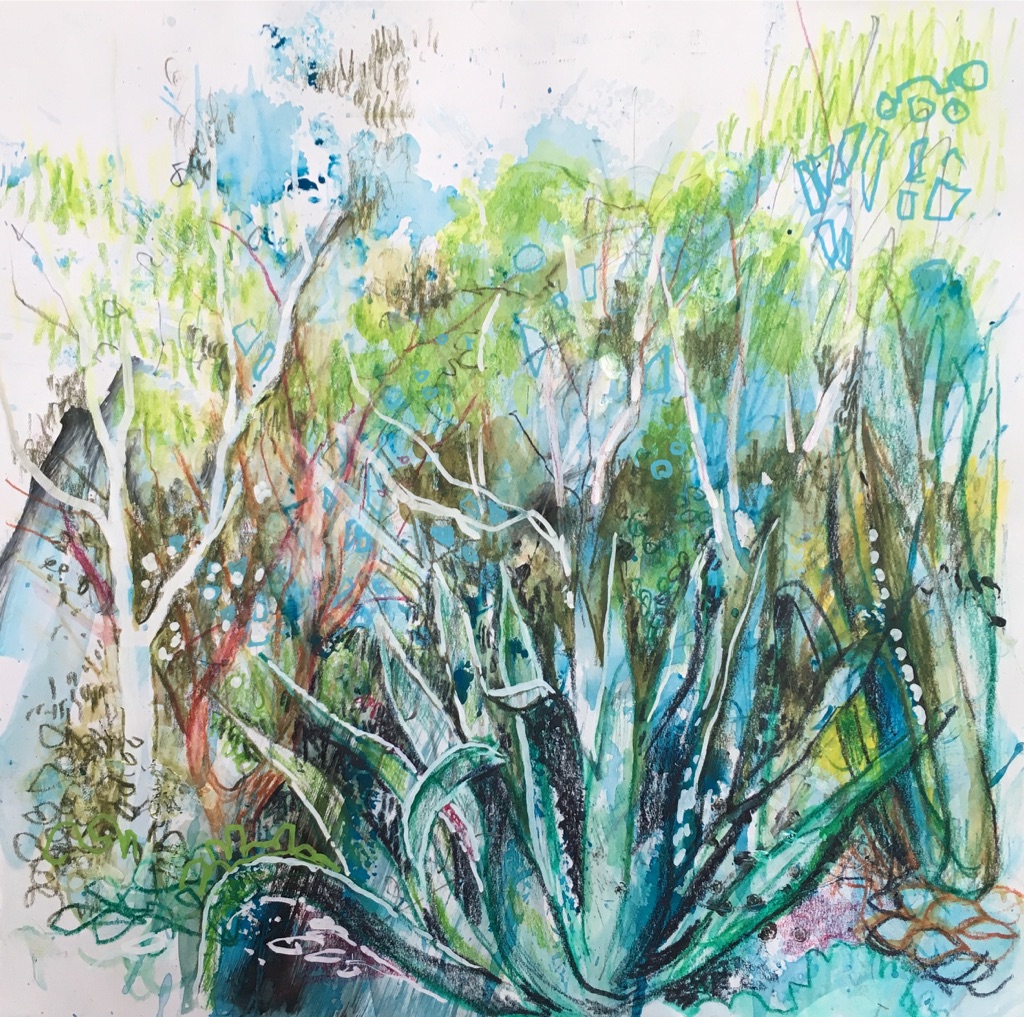 After 4 years studies in the UK (Berks College of A&D; University of South Wales), specialising in Fine Art, Caroline trained as an Art & Design teacher and taught in various schools in Rutland, Stamford & Peterborough between 1990 and 2016.
In 2005, one of her paintings was listed in the ARTUK project, the aim of which is to catalogue all works of art held in public spaces in the UK.
Since retiring in 2016, Caroline has concentrated on her artistic practice, developing ideas for paintings through sketches and travel sketchbooks. She participates with regular Urban Sketchers meetings in the UK and France. She has exhibited regularly in summer and autumn salons in Brittany since 2018. Previously she has taken part in group shows in the UK and has participated over the years in several of Rutland Open Studio events and Welland Valley Arts shows.
Her painting practice is influenced by contemporary landscape artists, especially Cornish artists such as Kurt Jackson and Paul Lewin. Caroline's recent work is developed from walks and sailing trips along the coastline of south and north Brittany. Her subject matter is firmly situated in landscapes and seascapes and the observation of natural phenomena. The effect of the weather, the layering of geological history as well as human history, discovered through human earthworks, megaliths and dolmens play a part, as well as an endless curiosity in natural forms (trees, hedgerows, rivers, rocks, seaweed…)
These subjects are treated using a mixed-media approach, which emphasises marks, texture and colour and an emotional response to the subject. She continues to experiment with mark-making and enjoys in her work the tension between accidental processes combined with a graphical layout and a quest to express an authentic response to a sense of place.
Need any help?
If you have an interest in particular type of artwork or you're struggling to find the ideal artwork,
please get in touch