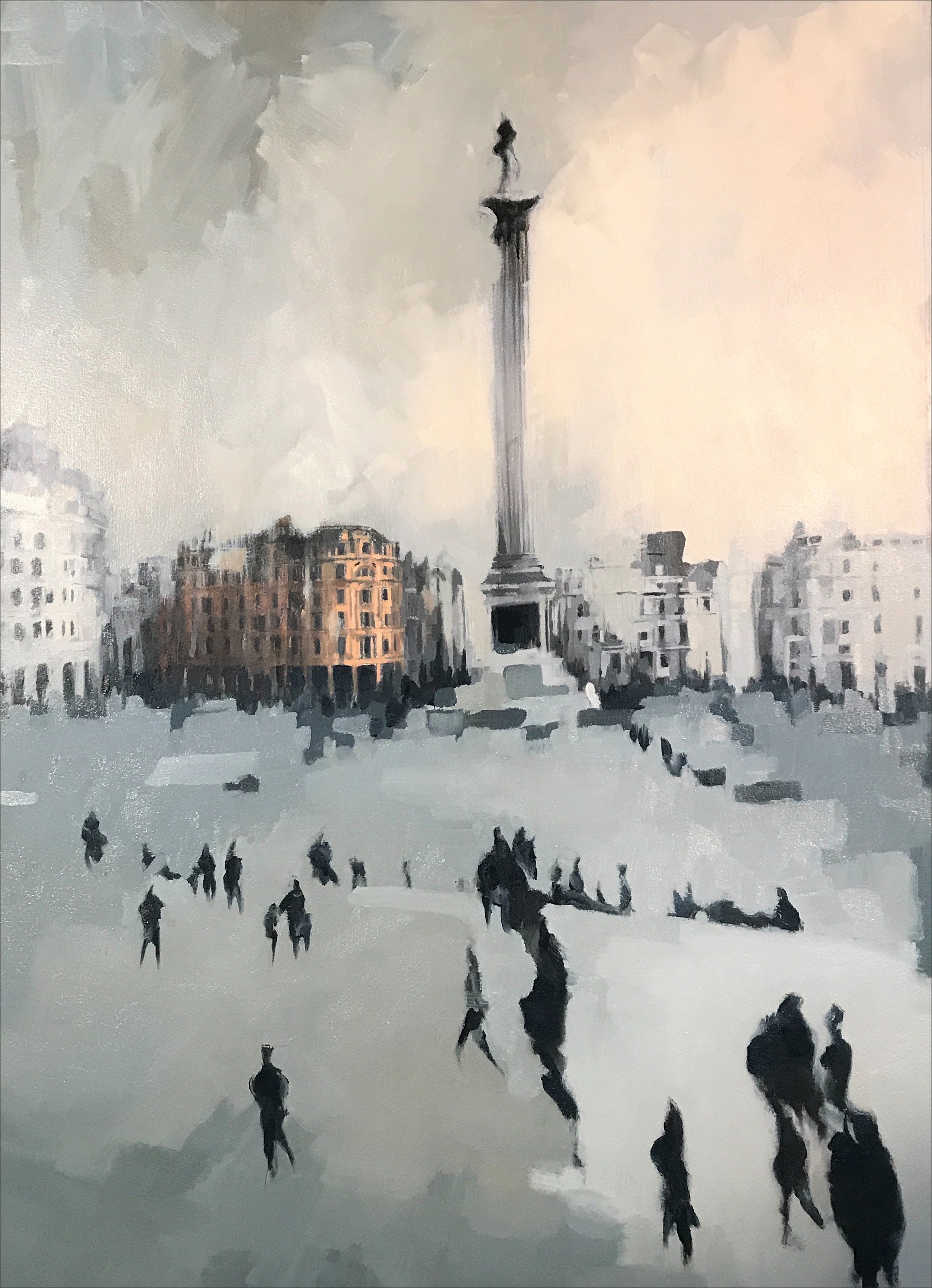 I studied at Portsmouth Polytechnic, BA(hons) Fine Art 1975-78 under Miles Richmond, a close associate of David Bomberg and member of the Borough School. I continue to follow the principals of draughtmanship that I formed under his tutorship combined with, and sometimes in conflict with, my love of the early Italian Renaissance.
My work is about the structure and space of a particular view of a place. My favored medium is charcoal. However, I have returned recently to using oil paints and I have been exploring ways of combining these two methods of working. Most of the work in this exhibition is a result of these recent developments.
Whist teaching art for nearly 40 years I have also exhibited my work widely, including with the New English Art Club and The Royal Society of British Artists at the Mall Galleries, London. Open exhibitions in Sheffield, Kings Lynn, Peterborough and Spalding (prize winner). Individual exhibitions at Chelmsford Museum and Art Gallery, Huddersfield Art Gallery, Skylark Gallery and Woodbine Contemporary Arts who also exhibited my work at the Affordable Art Fair and in Cork Street, London. I have exhibited annually at The Gallery Stamford since 2016.
If you would like to find out more please enquire in the gallery or visit my website.
View Mick Stump's website here...
Need any help?
If you have an interest in particular type of artwork or you're struggling to find the ideal artwork,
please get in touch