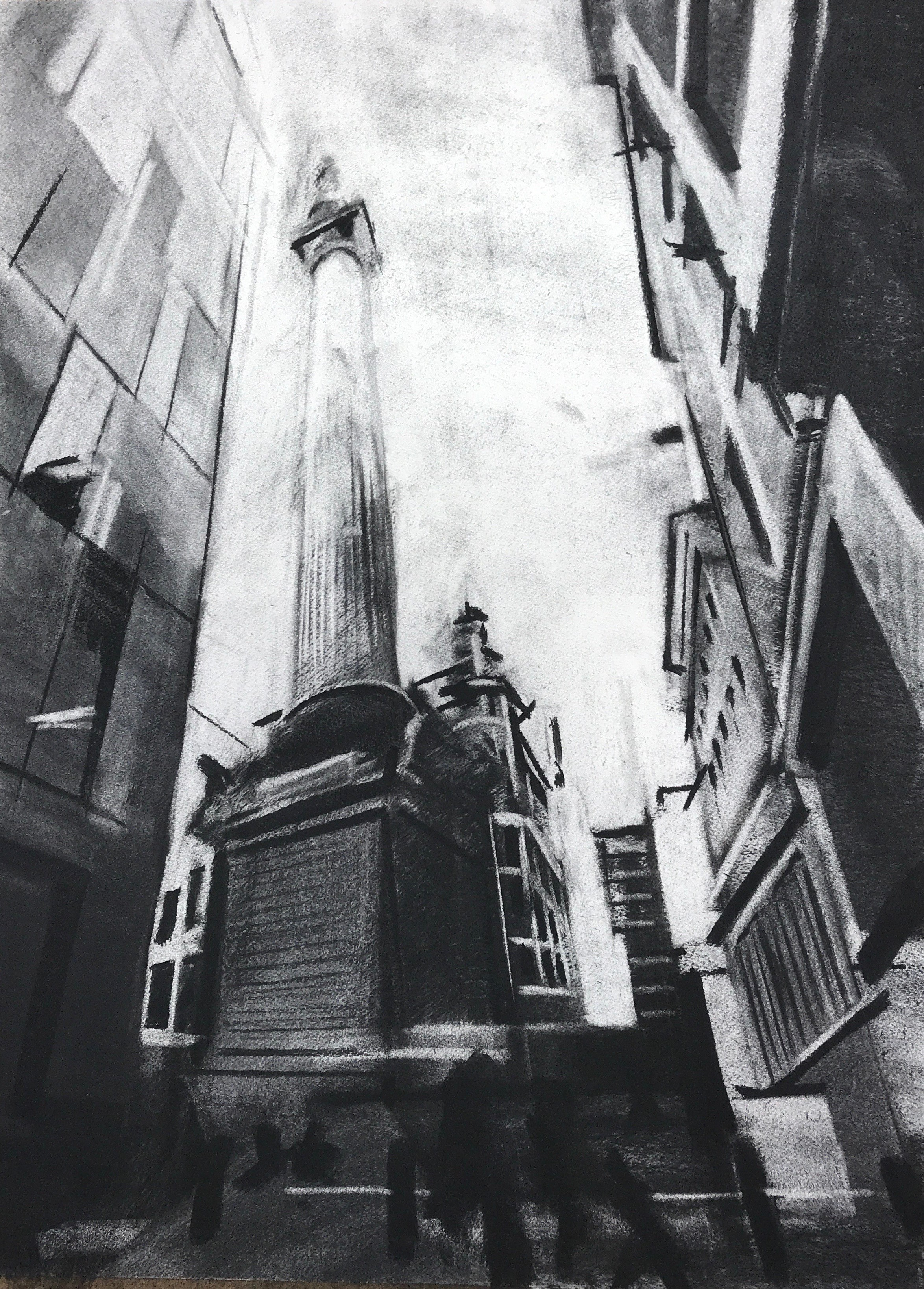 I am delighted to have exhibited here at The Gallery Stamford again. Recent visits to New York and Tuscany are the inspiration for the new drawings shown here, I have included some drawings from previous visits too. My background and training was formed from a love of the Italian Renaissance and through the tutorship of Miles Richmond (a close associate of David Bomberg). These two different ways of approaching drawing have always informed my personal way of working. To me, every mark on the paper must have a purpose for being there. I work on drawings in situ if at all possible, but it is not until I have the chance to reflect on these in my studio that the final drawings emerge into what you see here. My choice of charcoal as my main medium is deliberate. My intention is to master this most basic material. The subtleties that can be produced with the variety of techniques is so absorbing and endlessly fascinating. I hope that you enjoy looking at them. If you would like to know more, please get in touch.
My work has been exhibited locally, and in various locations Nationally:
The New English Art Club, Mall Galleries London
The Royal Society of British Artists, Mall Galleries London.
Chelmsford Museum and Art Gallery
Huddersfield Art Gallery
Skylark Gallery
Woodbine Contemporary Arts
The Affordable Art Fair, London
Cork Street, London.
Open exhibitions include Sheffield, Kings Lynn, Peterborough and Spalding (prize winner).
View Mick Stump's website here...
Need any help?
If you have an interest in particular type of artwork or you're struggling to find the ideal artwork,
please get in touch