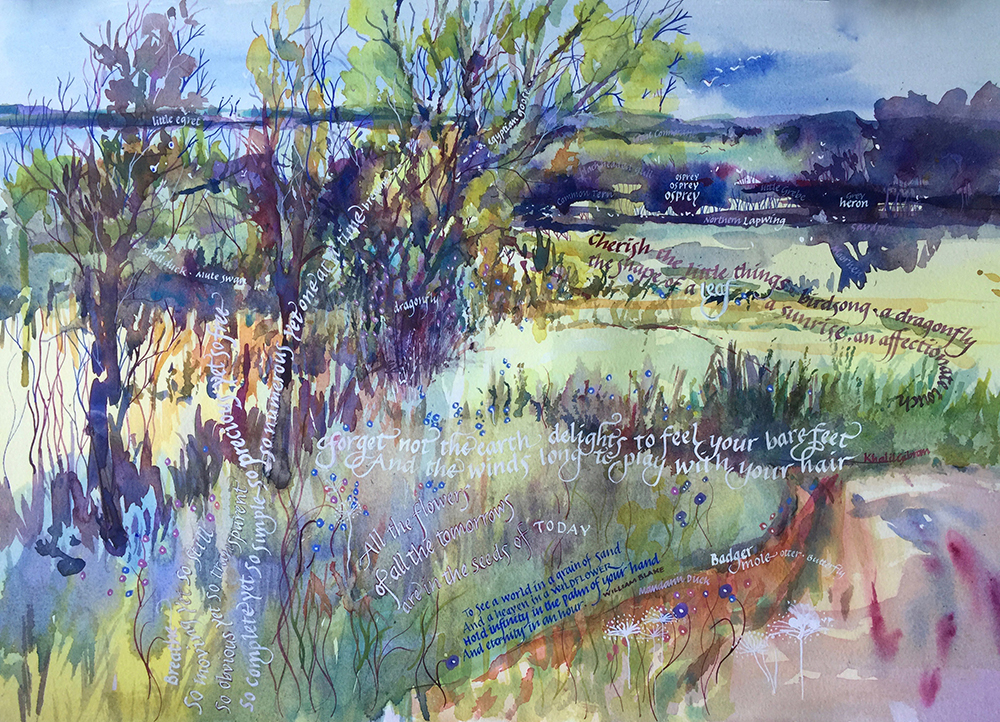 Deborah James works from her studio in east Northamptonshire where she paints in watercolours, acrylics and oils. Her loose and lively style using vibrant colours are in collections both at home and abroad.
Landscapes, river & seascapes form the majority of her subjects with a focus on light and dappled shade.
A recent work 'Cherish' has won the people's choice for the Rutland and Leicestershire Wildlife Trust 2016 exhibition in the Guildhall in Leicester. This piece integrates both a watercolour landscape and calligraphy.
Deborah takes part in the Open Studios, Northamptonshire, Peterborough & Rutland, and is a regular exhibiting member at the Welland Valley Art Society in Stamford.
Need any help?
If you have an interest in particular type of artwork or you're struggling to find the ideal artwork,
please get in touch