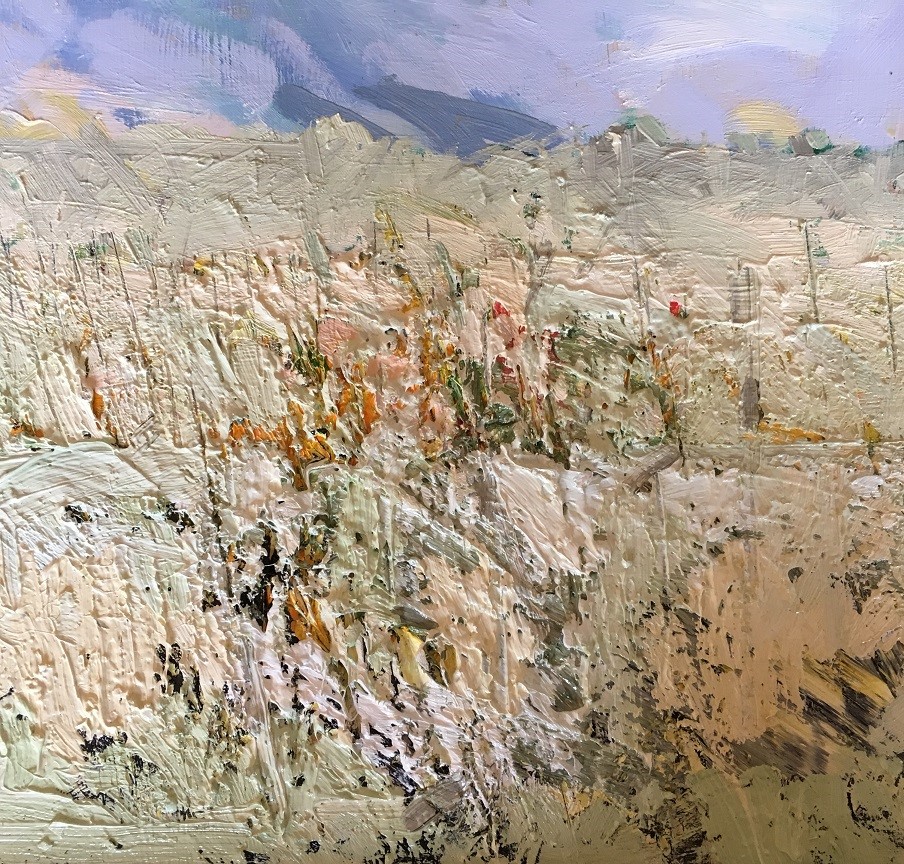 I was a committed Lecturer in fine art at several major art schools in the UK and Ireland:I returned to London in 1981 and resolved to work for myself. Over the many years between then and now I have worked as a designer generating a living through my creativity but outside education.
The paintings and drawings I am showing reflect the landscape of Bedfordshire but also carry many memories of English and Irish landscape I have travelled through over many years.
There are references to churches, roads, pathways and through the changes in agricultural practices and growing mechanisation, which continue to significantly alter the landscape profile.
Northwich School of Art, Portsmouth School of Art, Graduated July 1967 BA Hons 1st Class
Queens Award Winner and introduced to HRH Princess Margaret 1967
1967-1974 Lecturer in Fine Art Sheffield University Faculty Fine Art
1975-1980 Principal Lecturer Crawford School of Art and member of the National Council for Academic Awards Ireland
From 1967-1981 Exhibited at various galleries and exhibitions including Graves Art Gallery Sheffield, National Art Gallery Dublin, Caldwell Gallery Dublin, National Sculpture Park Yorkshire, Project Arts Centre Dublin.
Ian has Created and Invented the first electronic compact lamp adaptor Lumidive C and Created PICTRONIC self illuminating award winning photo frame and also Created the Optic Installation at the Royal Bristol Childrens Hospital, was consultant for lighting the New Bodmin Hospital, Illuminated the Eden project Cornwall and created the first ever white light LED installation at Heathrow Terminals 1,2 and 3 along with many other diverse projects internationally and within the UK.
Need any help?
If you have an interest in particular type of artwork or you're struggling to find the ideal artwork,
please get in touch