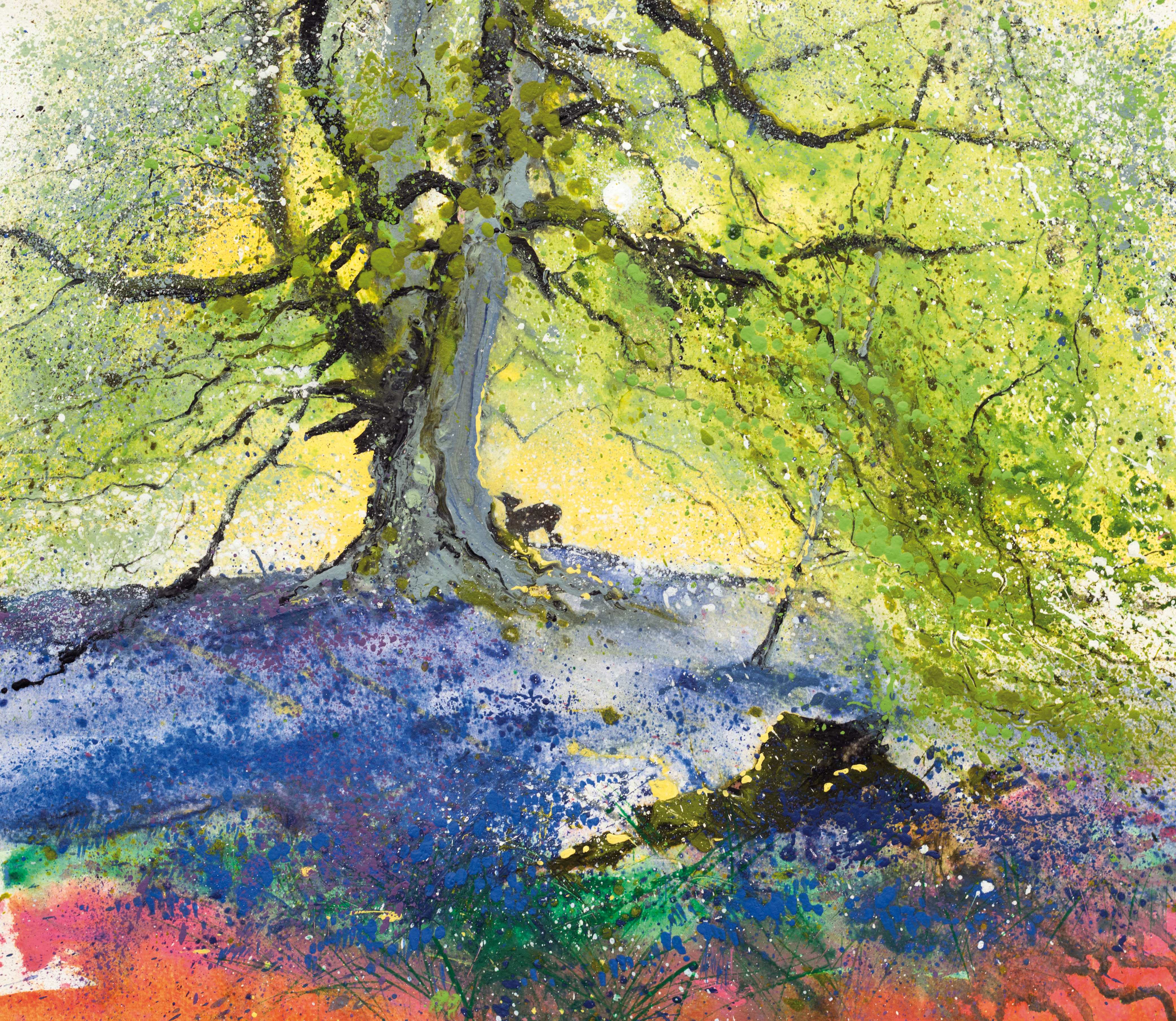 Welcome to this exhibition.
I love painting the great outdoors and trees in particular.
Especially in Spring and Autumn.
The purpled blues of a bluebell carpet on the woodland floor really excite me when seen against the lime green leaf canopy above.
And if the sun is breaking through, that's even better.
Walking in Barnsdale wood, The Birks of Aberfeldy, The New Forest, or any wood, particularly when bluebells are in flower, is one of my greatest pleasures.
I make sketches of inspiring scenes and take photos for reference purposes – sometimes of small areas or details that may come in useful during the painting process.
When looking at nature I rarely see the final picture – I gather information by looking for hints; colour, light quality and composition. The rhythms and patterns of nature never cease to amaze me.
I like to take liberties with the subject which can be risky. I strive to produce an engaging drama by taking the colour as far as it will go. Exaggeration occurs as I paint.
Serendipity plays a big part in my painting. Sometimes the outcome is more exciting that way – although I don't necessarily realise that at the time!
A painting is never finished – it just comes to a stop – sometimes quite quickly.
I always want to give my paintings a point of view – mine!
Need any help?
If you have an interest in particular type of artwork or you're struggling to find the ideal artwork,
please get in touch