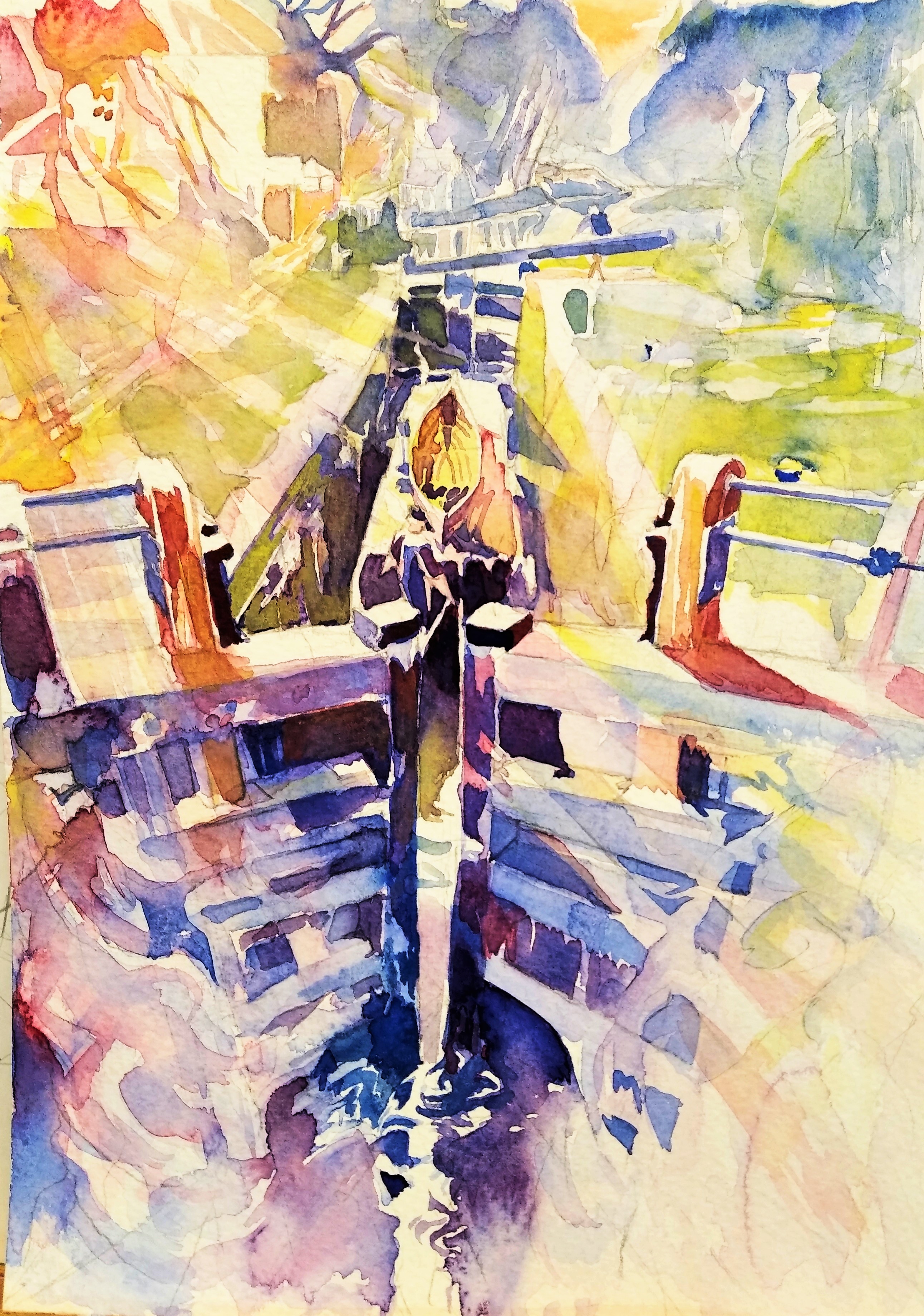 Working with a furniture restorer/maker has allowed me the time and money to experiment with paint and solve three dimensional problems in wood and on the wood's surface.
In my own time, a current love of watercolour, has lead me to experiment with three dimensional scenes, in the hopes of broadening my understanding of space.
This attempt was originally inspired by Simon Sharpe(Head of Art at Stamford School, at the time). He being an architect, encouraged me to study compositional ideas. Hopefully 'by the Grace of God', I will get nearer to what I am looking for.
Studied at Goldsmiths after a Foundation Course at Trent Polytechnic.
Need any help?
If you have an interest in particular type of artwork or you're struggling to find the ideal artwork,
please get in touch